Services
Portfolio Management
Our portfolio management system ensures your wealth strategy is not confined to a narrow range of knowledge or relegated to a "set-it-and-forget-it" mindset. The complexity of the markets demands more than one or two sets of eyes to be effective. A core belief of ours is portfolios should be managed with a committee approach. Each committee member has specialized experience in specific areas of the market. The result is a wide range of knowledge being infused into your portfolio.
It's been said, "if the only tool you have is a hammer, then everything starts to look like a nail." We utilize a collection of asset buckets in our design. When it comes to managing money, we believe conventional wisdom is broken. Utilizing a bucket approach helps our clients place assets where they are best utilized versus conforming to what an age-based pie chart might suggest..
We Believe:
Each client deserves our time, attention, communication and hard work.




Complex issues should be made simple; we simplify wealth management for our clients. This helps to reduce the fears and anxiety that often come with matters related to money.

Every client has their own goals, challenges, risk tolerances and timelines. Therefore, our recommendations are individually guided.

Clients want to know the performance of their plan at any given point. We believe in reporting this performance in a way that is easy to understand.
Wholistic Financial Mapping
We designed a process at Pivot Wealth Strategies that has been used for many years. This process enables us to utilize specialists, which allows us to grasp each client's specific needs. We stand as talent scouts and wealth managers in that process.
Specialized Services Network
It's hard to imagine a 'superstar' advisor with the ability to be everything to their clients all the time. However, it is easy to imagine a wealth strategist positioned at the center of a group of specialists. We pivot to bring in resources from our network of business professionals.
If your situation calls for specialized services, we collaborate with our experienced business alliances These individuals share our values and have in-depth knowledge of law, accounting, real estate, insurance, college funding, corporate services, 401(k) plans and other key areas.²
Risk Management
We work to identify the potential risks which could be catastrophic to your portfolio and to your family's wealth strategy. We pivot to evaluate life, long-term care, and disability plans.
¹There is no guarantee that a diversified portfolio will enhance overall returns or outperform a non-diversified portfolio. Diversification does not eliminate market risk. Alternative investments may not be suitable for all investors and should be considered as an investment for the risk capital portion of the investor's portfolio. The strategies employed in the management of alternative investments may accelerate the velocity of potential losses.
²Third party professionals are neither affiliated with nor endorsed by LPL Financial. Neither LPL Financial nor any of its representatives give tax or legal advice. Please consult your tax or legal advisor for answers to your specific questions.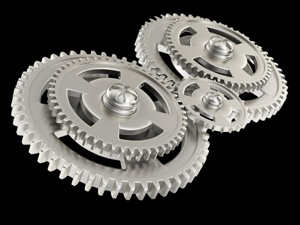 Our passion is to help clients like you
Plain, Easy to Understand Language

Transparent & Straightforward Fees

Adjustable Planning You Can Touch & Use Use