The Cystic Fibrosis Foundation
We believe deeply in giving back to the community and do our best to support the charitable inclinations of our clients. Near to our hearts at Pivot Wealth Strategies is the Cystic Fibrosis Foundation. Chris sits on the Board of Directors and our firm regularly holds events to raise funds for CFF.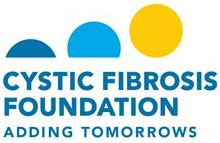 "Since you get more joy out of giving joy to others, you should put a good deal of thought into the happiness that you are able to give."
– Eleanor Roosevelt
"Ten years ago, I didn't know what Cystic Fibrosis was, nor did I know of an organization battling the disease called the Cystic Fibrosis Foundation, which I would come to whole heartedly support. Ten years ago I didn't know that I would one day end up having two 'close as family' friends with this disease that I now simply refer to as "CF." Ten years ago I met Brandi in Colorado…we worked together. Brandi was diagnosed when she was a child and is now 32. She was the first to introduce me to CF and I recall long talks about the disease, her struggles, the victories and her hope for the future. Brandi is an extremely vivacious mother, wife and career woman. I am thankful for her friendship and it is with great pleasure that I walk in her honor.
Five years ago, my best friend's, Mark and Amanda Sander, gave birth to beautiful twin girls. Emerson, "Emy", was diagnosed with CF when she was just two weeks old. When I looked into that child's eyes and related my conversations with Brandi, I knew it was time to engage in the fight as a life's work."
CF is a life threatening disease that affects the lungs and digestive system. CF patients have a difficult time absorbing fat from foods which can lead to intestinal problems as well as nutritional issues. In the lungs, the genetic CF defect causes thick sticky mucus to develop which can lead to serious infections. Compression therapy must be done every day to limit this harmful buildup of mucus. Today, there is no cure for CF…but there is HOPE.
Due to early detection, Emerson has been very healthy in her early childhood years. She does endure hours of chest therapy every week to keep her lungs as healthy as possible and she takes medication with every meal. So far she is up to 9 pills a day plus various vitamins and nutritional supplements. By the time she is a teenager she will endure over an hour of chest therapy every day and take up to 40 pills a day to keep her healthy.
Nearly 90 cents of every donated dollar goes directly toward CF research, therapies and education. Because CF affects so few people in the United States (less than 30,000) it does not qualify for federal support to fund research. That means research comes from people who support local events. There have been miraculous advancements in CF research in the past months alone, but we need your help to continue the momentum.
As I have said in the past, people close to CF believe with all their hearts that CF will one day stand for "Cure Found." I believe that Brandi and Emerson will continue to live a full and wonderful life and I believe they will see the day where CF is not something that stands in front of them, but rather something that is behind them. Please join us in our fight against CF and supporting this great foundation.