Pivot Process
Discovery –We begin by understanding your experiences, desires, fears, expectations and beliefs.

We utilize technology to assess your risk number & return expectations.

Road Map

– Next, we utilize the discovery information as the foundation of our discussion as we contemplate a plan for you.



Proposal – Based on the outcome of the Road Map meeting and the resulting alterations, we then present the final plan for your consideration.

Utilizing integrated planning technology, you will be given a comprehensive evaluation of your current financial retirement status, along with several plans of action that we can adjust into the future.

Implementation

–This is your time to relax as we implement the plan for you.



Review & Evaluate –We regularly review and monitor your plan for changes in the economy and your life. We then adapt the plan to reflect those changes.

The frequency with which we meet in person is largely driven by your wishes. It is not uncommon for us to communicate with clients over the phone and/or web throughout the year. If it can be arranged, however, it is our desire to sit together in person at least twice a year.



Money is always in motion and life is ever-changing. Part of the success we have enjoyed with our clients is being made aware when changes are happening in their lives. This allows us to adjust the plan accordingly.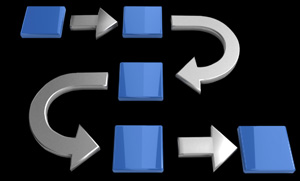 Process: A sequence of interdependent and linked procedures which, at every stage, consume one or more resources to convert inputs into outputs. These outputs then serve as inputs for the next stage until a known goal or end result is reached. A lack of process can lead to poor results.
All investing involves risk including loss of principal. No strategy assures success or protects against loss.